Festivities Carob Raw & Hot Chocolate
Hi healthy and delicious food lovers,
Firstly, take a deep breath and sigh out loud... now, do you need a Chrissy present for your animal caring- gourmet foodie friends and family in Australia or New Zealand? Look no further and grab yourself a copy of Cooking with Kindness from Edgars Mission Farm Sanctuary, 3 of my favourite recipes are featured in the book and I am delighted they get to take shape in your kitchen and support rescued animals at the same time!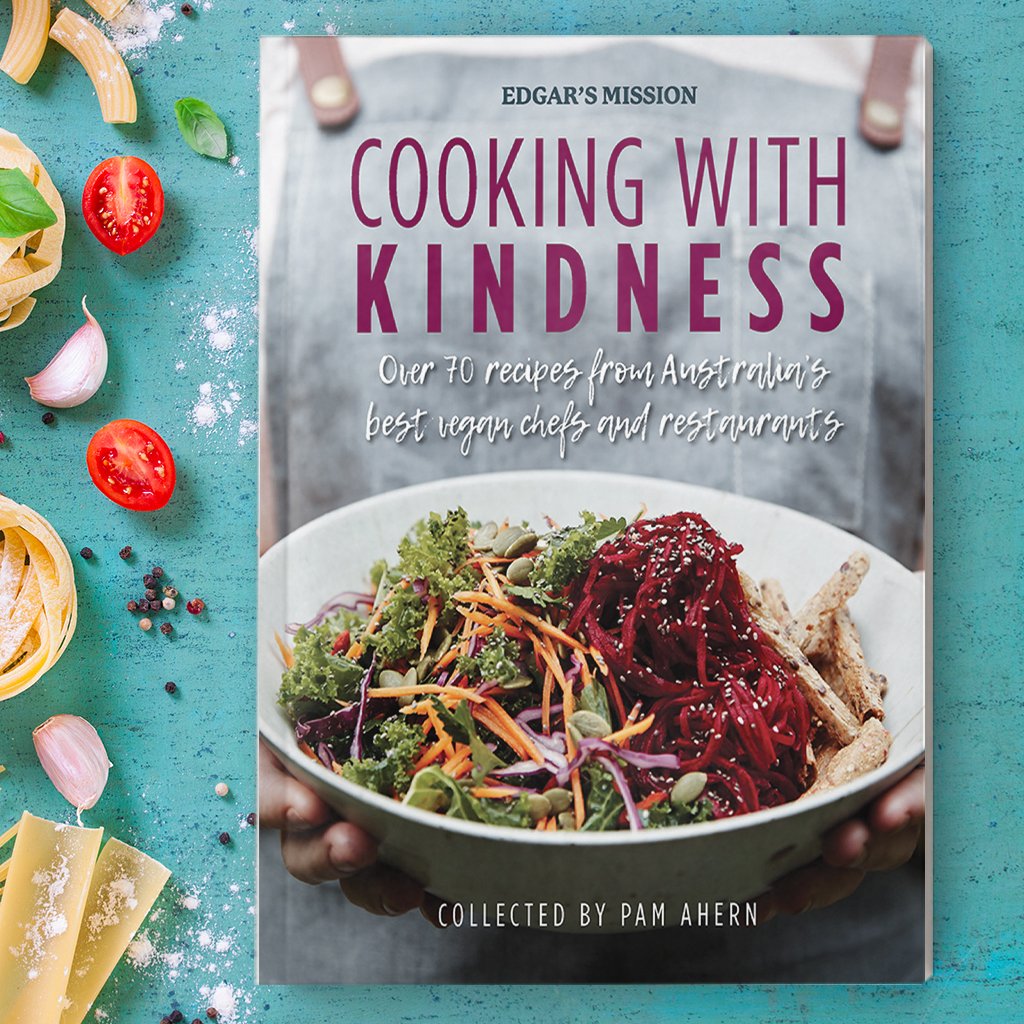 Do you want to make healthy and delicious sweat treats and need visual inspiration then check out my two new videos, both with home-made music by multi-instrumentalist Trevor Brown!
1. Carob Chocolate Hearts: this video is only 1 minute long, that's super fast for something that takes more like an hour, so you might have to watch it a few times and pause it to read the ingredients, or download the recipe here.
2. Dark Double Chocolate Cookies. You can download an additional Christmas version of a simlar cookie recipe right here.
Below is a banner of my sister Daniela Gala's new and exciting project here in Freiburg called Gala Charity Dinner which welcomes people to come together to cook and eat together, with ALL its proceeds going to 3 different animals rescue organisations! There will be special guests, some of Gala's Organic Kitchen recipes and lots of new meetings and most importantly donations for animals in need. If you have any German friends around the South of Germany do forward this event to them, it will be a regular monthly affair from now on and it will surely always be delicious. Click here for the Facebook link.
Finally, you might have missed my offer to COOK AND SHOOT my recipes. This is the deal: You cook my recipes and take photos of them and if I can use your photos for the cookbook you will get a free copy! How does that sound? It might be a fun thing to do over the holiday period. Email me and I will send you a list of recipes that still require a sexy delicious photo to go with it. You could just tackle one, or more, as you please. galasorganickitchen@gmail.com. I think that's a tasty deal, don't you?
Be well,
Maria Carin
always, but especially in December
IF EVERYTHING FAILS, DANCE
IF EVERYTHING IS AMAZING, DANCE
BECAUSE YOU ARE ALIVE AND CAN, DANCE